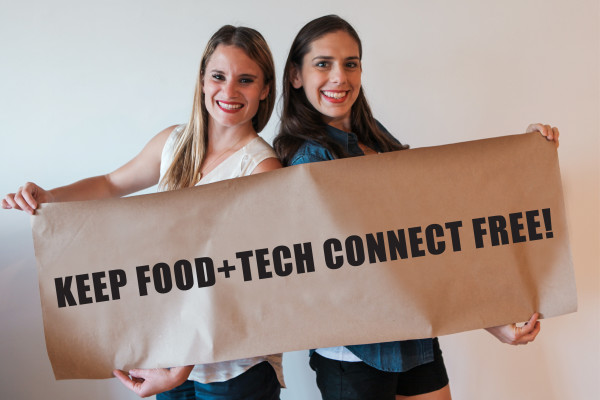 We're a bootstrapped startup. We could charge a lot for our in-depth news, funding research and events, but we REALLY want to keep them accessible for all. This is where YOU come in. We can't do it without your support.
You Can Keep Food+Tech Connect Free
We've done the math, and if 3,000 of you contribute $9/month, we'll be able to continue bringing you the news, insights and community you depend on. Even a one time contribution of $5 will make a difference. Every bit counts, seriously! Want to contribute more? You're a rockstar. Not able to contribute? Help us by forwarding our newsletter to your friends and colleagues.
What's In It For You
More in-depth news, trends, insights and community
Really AWESOME KARMA from guaranteeing anyone gets access to these resources
Even MORE AWESOME KARMA from helping ensure we can keep the lights on
Thank you in advance for your support, it truly means the world to us!
Danielle + Nina