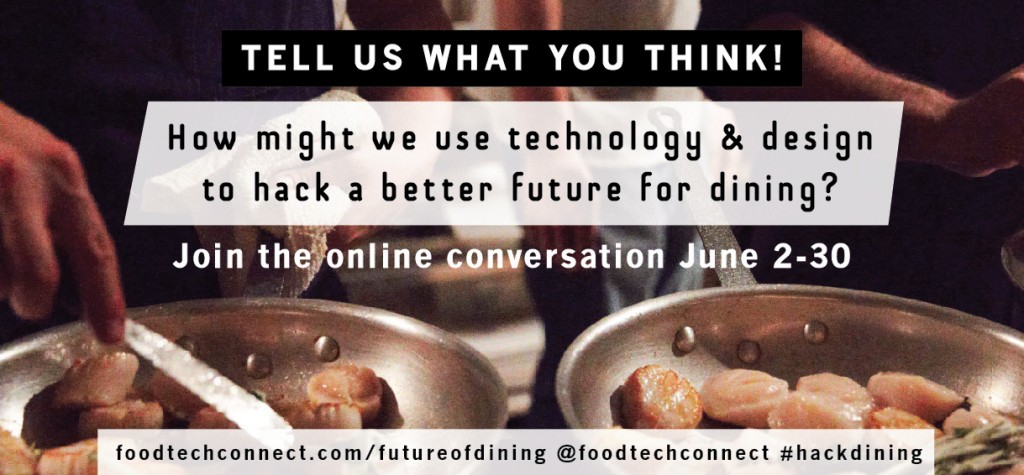 We're asking our favorite food and tech innovators "How might we use technology and design to hack a better future for dining?" and we're sharing their ideas as part of our our "Hacking Dining" editorial series (articles below) from June 2-30.
We want to hear your ideas about the future of dining, too, so we hope you will join the conversation! Tell us what you think on your own blog (send a link to nina[at]foodtechconnect.com), on Twitter (#hackdining),  Facebook, Google+ or  Tumblr.
Check out the list of posted submissions and confirmed contributors here.