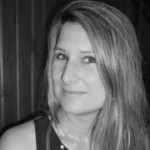 Brita Rosenheim is the founder of Rosenheim Advisors, a strategic and financial consulting firm based in New York City, focused on the food-related tech and media sectors. The firm delivers targeted advice to start-ups and entrepreneurs, and has a strong track record of creatively and strategically positioning clients for maximum market impact. Connect with Brita on Twitter at @baconista.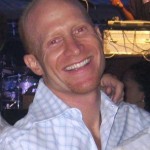 Lawrence Williams is an entrepreneur who is passionate about technology, food and health. He is the Chairman of the United States Healthful Food Council, which manages the REAL Certified nutrition and sustainability food and foodservice certification program. He has dedicated his career to developing public-private partnership solutions to some of the world's most vexing problems. Most recently, Lawrence helped Elon Musk and SpaceX collaborate with NASA to develop a domestic commercial crew and cargo program to replace the Space Shuttle. Prior to SpaceX, he was the lead for wireless pioneer Craig McCaw and Bill Gates' Teledesic in negotiating the radio frequency access to make broadband access ubiquitous through the use of low-Earth orbiting satellites.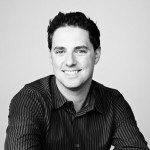 Brian Witlin is the Chief Operating Officer (COO) of Yummly. Brian is a serial entrepreneur and design leader who has co-founded and led three companies to successful acquisitions.Brian currently heads all mobile and platform expansion initiatives at Yummly, the fastest growing digital foodtech startup where he launched the #1 iOS recipe app and the leading recipe API platform.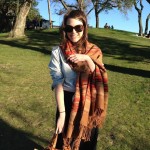 Kristen Hawley is the creator of Chefs+Tech, a weekly newsletter series highlighting news and ideas about chefs and restaurants + digital and social technology. She's especially interested in writing about how technology continues to shape the dining experience. Previously, she worked as a digital editor at Country Living, Delish, and PopSugar Tech, and on the Communications team at Twitter. She enjoys writing about her combined love of food and technology, the two best subjects in the world.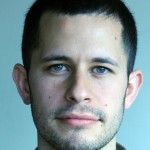 Matt Aaron, a food entrepreneur since 2012, is sharing organic and exotic superfoods from South America. He is also producer and host of the Food Startups Podcast.
Become a Contributor
Interested in sharing your startup insights and lessons learned with our global community of food innovators? Have compelling food market research or case studies to share? Got a killer idea for a new blog series? We're always looking for contributors, so drop us a line using the form below.
[ninja_forms id=9]